Do You Have a Personal Real Estate Agent Working For You?
If you're planning on selling your home, you may have already done some shopping around on your own to see what others are doing.  Perhaps you put a FOR SALE BY OWNER sign on your lawn or even put out some messages to your Facebook friends.
Yes, you can do all of that on your own, if you have the time and expertise. However, statistics prove that you'll be more successful in selling your home at the most value when you have an experienced realtor like myself working for you.
You want your house to sell quickly and for the highest price possible. You also want the process to be trouble-free. That's what I do for clients every day!
Why Sell with Me?
There's no doubt about it. Your real estate agent has a huge impact on whether or not your home sells quickly, how much you get for your property, and your experience throughout the process.
I can give you a long list of reasons to list with me, but it's probably better for you to hear it from my clients here, or read more about me here, or even better – contact me to set up a personal consultation for us to meet at your home.
It's important to me to learn more about you, your needs and goals. You can count on me to give you the most accurate information and the most realistic picture of your possibilities.
In the meantime, here are a few highlights of what to expect from me as your real estate agent:
I listen carefully to your needs and goals, and keep those top-of-mind throughout the process.
I'm accessible. I'm never more than a phone call or email away when you have questions or concerns.
I provide you with practical suggestions on how to prepare your home so that it impresses and excites buyers.
I recommend a listing price that's the highest possible, without discouraging buyers.
I prepare a game plan to promote your property to qualified buyers to ensure it sells.
I prepare the promotional materials, including pictures and property description.
I create an excitement in the marketplace about your listing. I tell my other private clients about it. I spread the word to other agents.
I work with you to schedule showings and open houses, with as little inconvenience to you as possible.
When someone makes an offer on your property, I skillfully negotiate so that you get the best price and terms.
I take care of the dozens and dozens of details involved in selling a home, so you don't have to worry about them.
I help to ensure everything goes smoothly between signing the offer and closing the sale.
Next Steps –
Now if only you could find an agent who meets all the above criteria…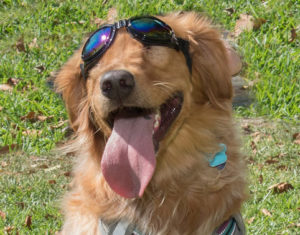 Let's Talk –
Again, it's very important to me to learn more about you to better understand your needs and goals.  Let's set up a personal meeting to discuss more about making your dreams come true – no obligation!
You can call or email me anytime, or simply fill out the contact form below and I will reach out to you.